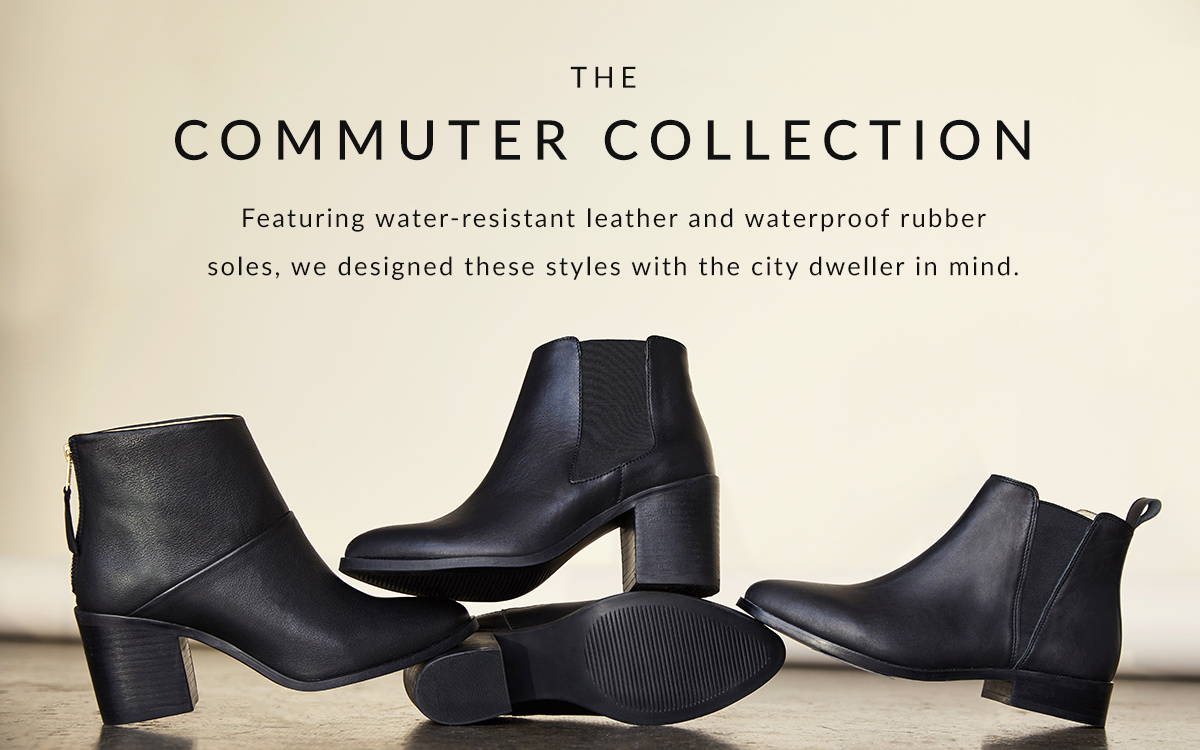 Subway platforms, urban streets, and unexpected thunderstorms can be unforgiving to leather soles, so we designed the Commuter Collection with the city dweller in mind.
You asked for features that can withstand the elements and provide advanced durability, and this collection features water-resistant leather uppers and waterproof, shock- absorbing rubber soles.
While they shouldn't necessarily replace your rubber boots in the worst of weather or sneakers for those who brave a 5-mile walk to the office, we designed these styles to help the everyday commuter arrive comfortably to work and back–even when life throws you the occasional unexpected rain or snow shower.
 
We chose rubber for the soles as it is a highly durable and naturally waterproof material.
 
The leather uppers feature water-resistant––not waterproof––leather. Leather is not waterproof as it is a natural, porous material and will absorb liquid if left untreated. Read more about our shoe care here.