This year we aim to save 60,000 trees from being uprooted. Here's how we're doing it.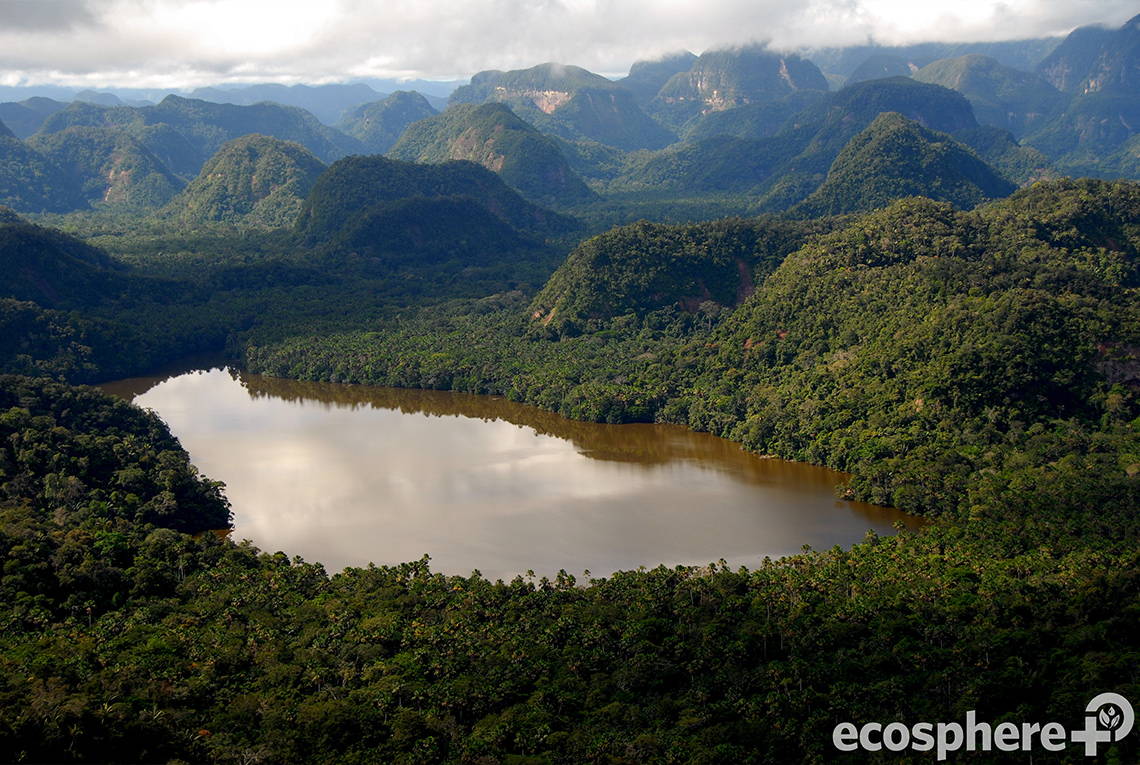 For every pair of Nisolo shoes sold, a contribution is made to help protect forests in the Amazon Basin.

At Nisolo, we are focused on valuing the planet and people within our supply chain just as much as the end consumer. We've always excelled on the people part, and a big focus for 2018 has been taking our environmental responsibility to the next level. To offset our production's carbon emissions, we have partnered with Ecosphere+ to implement an insetting program. (Insetting represents the actions taken by an organization to fight climate change within its own value chain in a manner which generates multiple positive sustainable impacts.) Our program focuses on keeping the threatened forests of the Cordillera Azul of the Peruvian Amazon Rainforest alive and protected while creating sustainable livelihoods for its indigenous communities.

"I am especially excited about this partnership as one step forward in the direction of greater environmental responsibility because we are specifically able to offset carbon emissions in the country where the majority of our production occurs. Also, I'm excited that we have decided to focus on protecting mature trees rather than plant new ones largely because of how much more effective this is to combat climate change in the medium term."
-Patrick Woodyard, Co-Founder & CEO, Nisolo
"Ecosphere+ is proud to be a part of Nisolo's positive impact story, linking beautiful product design with rainforest protection at the heart of the Peruvian Amazon. Nisolo's partnership supports vital conservation and community development activities that make living forests thrive. By putting positive climate impact into each pair of shoes, Nisolo and its customers restore and rebalance climate health."
-Kate Dillon Levin, VP North American Sales & Marketing, Ecosphere+
Why Forest Conservation Matters
Deforestation is responsible for approximately 10% of all global greenhouse gas emissions. Because trees naturally capture CO2—the atmosphere's most abundant greenhouse gas—forest conservation is one of our greatest tools in combating climate change. Protecting mature trees is a more effective way of capturing carbon and fighting greenhouse gas emissions in the medium-term rather than planting new trees. In fact, one larger, older tree could sequester the same amount of carbon in a single year as might be contained in the entire life of a younger tree.
Our Goal
In 2018, we aim to save 60,000 trees from getting uprooted. This is equivalent to offsetting the CO2 emissions of:

October 2018 Update: Recently, the Intergovernmental Panel on Climate Change released a report on the impacts of global warming of 1.5°C above pre-industrial levels. The report makes it clear that climate change is happening, occurring faster, and posing greater risk to businesses and livelihoods globally than previously estimated. The need for corrective action is great, and the report references forest preservation as a key solution for combating climate change.

Thanks to your help, we've protected an area of the Amazon that covers approximately 35 baseball fields. To date, we've offset 204 metric tonnes of CO2 through purchasing carbon credits. This is the equivalent of taking 44 cars off the road for a year, or 22,955 gallons of gas consumed.

The reality is that everything we produce and consume positively or negatively affects the environment and the communities dependent on it. We believe both businesses and consumers have the power and responsibility to replenish rather than deplete the ecosystems they impact. Our goal in the long run is to create a lasting, net-positive impact between our core stakeholders––our producers, the planet, and our customers––and this partnership is one step further in that direction.