Using the power of business to help solve social and environmental challenges.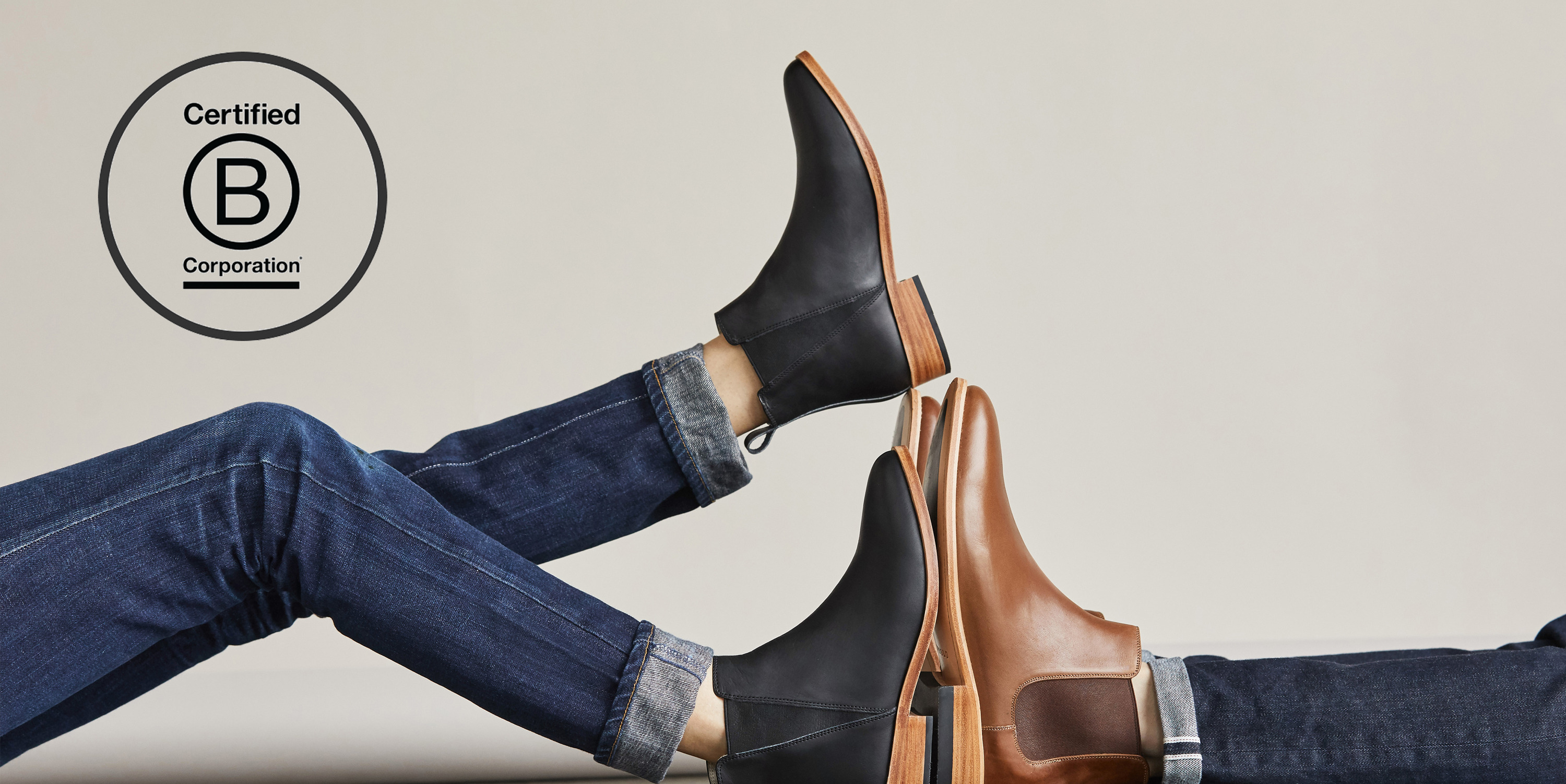 Internal impact analysis and company-conducted audits are important for many reasons, but in an age where "sustainable" and "ethical" in the fashion industry have become as ambiguous as "organic" is in the food and beverage industry, we believe that the importance of third party certification is higher than ever. At Nisolo, we are proud of the fact that we have been internally measuring the social and environmental impact that we have as a brand for many years. That said, at a time when greenwashing has reached new heights in our industry, we made sure that one of our primary impact objectives for 2017 would be to obtain third party certification from a highly respected organization.
 
With that in mind, we're very excited to share that Nisolo has become a Certified B Corporation!

Hosted by B-Lab, B Corporations (or B Corps for short) are forward thinking, for profit companies that "meet rigorous standards of social and environmental performance, accountability, and transparency." B Corps are companies that use the power of business to help solve social and environmental challenges that our world faces today.

What is B Corp certification?
 
B Corp certification is similar to fair trade, but determines environmental and social impact beyond product attributes or production processes. Rather, the assessment takes a deep look into a company's leadership, governance, suppliers, employees, communities, etc. in order to determine (and ultimately score) the social and environmental impact that an organization has on all of its stakeholders.
 
Throughout the written assessment and multi-interview certification process, 250 questions are asked such as: "How do you determine a fair wage for your producers? Have you conducted audits with your suppliers to verify safe and healthy working conditions? Are you measuring your company's greenhouse gas emissions?, etc." After answering, one of the best parts about B Corp Certification is that companies have to ensure that they have documented proof for each answer they give. We were impressed by the diligence of the process and look forward to continue learning more from B-Lab and the B Corp community.

What does it mean for Nisolo?
 
One major benefit of the assessment and subsequent scoring process is that it shed light on where we are excelling and where we need to better understand the deepest parts of our supply chain and its associated impacts (which you better believe shows up in our 2018 impact objectives!). As a certified B Corp, we are now better equipped with the tools needed to continuously improve our practices on our journey to meeting and surpassing the highest social and environmental standards in the business.
 
At Nisolo, we believe that business has a higher purpose beyond solely profit. The beauty of this? We are not alone in this belief. There are currently over two thousand certified B Corporations from more than one hundred industries in over fifty countries––all with one unifying goal: to redefine success in business with a triple bottom line.
 
That's it, we're done. We'll hop off the B Corp soapbox now with one final question:

What do you as a consumer do with all of this information?
 
The truth is, while all of this B2B and third party company certification talk sounds wonderful and is definitely helping drive greater sustainability, it's you as a consumer who holds the most power over the future direction of the fashion industry. Like it or not, your dollars and where you choose to spend them are a lot more powerful than our words or B-Lab's words for that matter. Please spend them wisely. And, the next time you are looking to make a purchase, we highly encourage you to check out the B Corp directory where you can search by company or by industry to identify B Corp certified brands that are striving to do things the right way, with all stakeholders in mind.