We share our favorite break-in tips to help you find your perfect fit.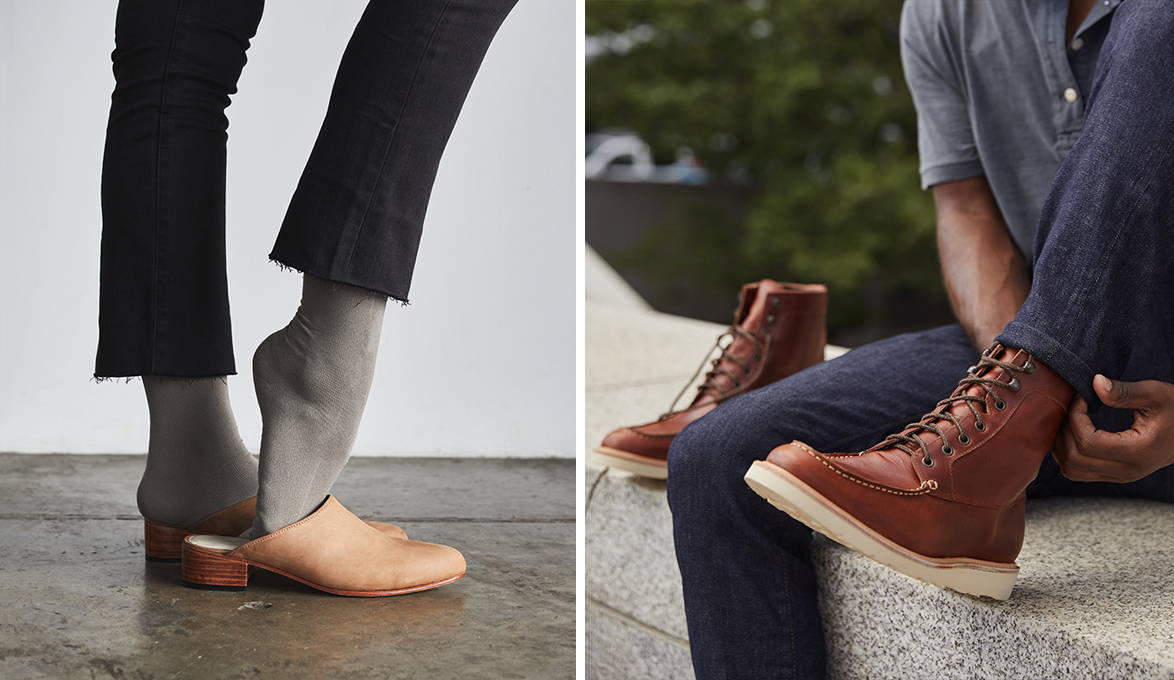 When it comes to brand new leather shoes, you're getting to know them, and they're getting to know you. The break-in process is a sign of a quality shoe that will last. (Which is why you don't need to break-in rubber flip-flops.)

We want to ensure your shoes are the right fit and comfort for you, so we put together our favorite methods to make sure you're giving the leather a fair shot.
 
---

Wear your new shoes around the house for short periods of time to jump-start the break-in process. We recommend 2-hour increments over the course of a few days.

Please note that we're unable to accept returns/exchanges on items worn outdoors, so take your time deciding on fit inside.
If you experience any pain during these short periods of time, we recommend wearing socks with your shoes until they begin to soften.

(about 3-5 wears)

Wait until your shoes are uniquely molded to your foot before wearing them for an extended period.
Keep in mind, the break-in process is different for everyone and may be longer or shorter depending on the shape of your foot and the style of the shoe. Allow more time to break-in styles like boots and oxfords vs. sandals or mules.
---
PROTECT THE HOT SPOTS
Your heel and toe box are where the common pain points can be, or hot spots. Hotspots are the sign of a preemptive blister. If you start to feel a hotspot forming, we suggest protecting the area quickly.

Skip the band-aids and opt for Blistabloc or Moleskin padding. b.bloc by blistabloc is a reactive, ultra-thin insert that reduces friction to prevent blisters from forming. Applied inside your shoe, it is a comfortable, long-term solution to keeping your feet blister-free!

Moleskin padding acts as a second skin and reduces friction between your foot and the shoe. It adheres directly to your foot and only comes off when you want it to. You'll find Moleskin padding to provide comfort around the hot spots, which is the toe box and the heel but it is more of a temporary solution.
WHAT TO AVOID
Stay away from using a heat source or water. You may find this information on other sites, but we do not recommend either of these methods as they will either dry out the leather or ruin the shoe completely. Using these methods will result in a short-term fix and affects the durability of your shoes.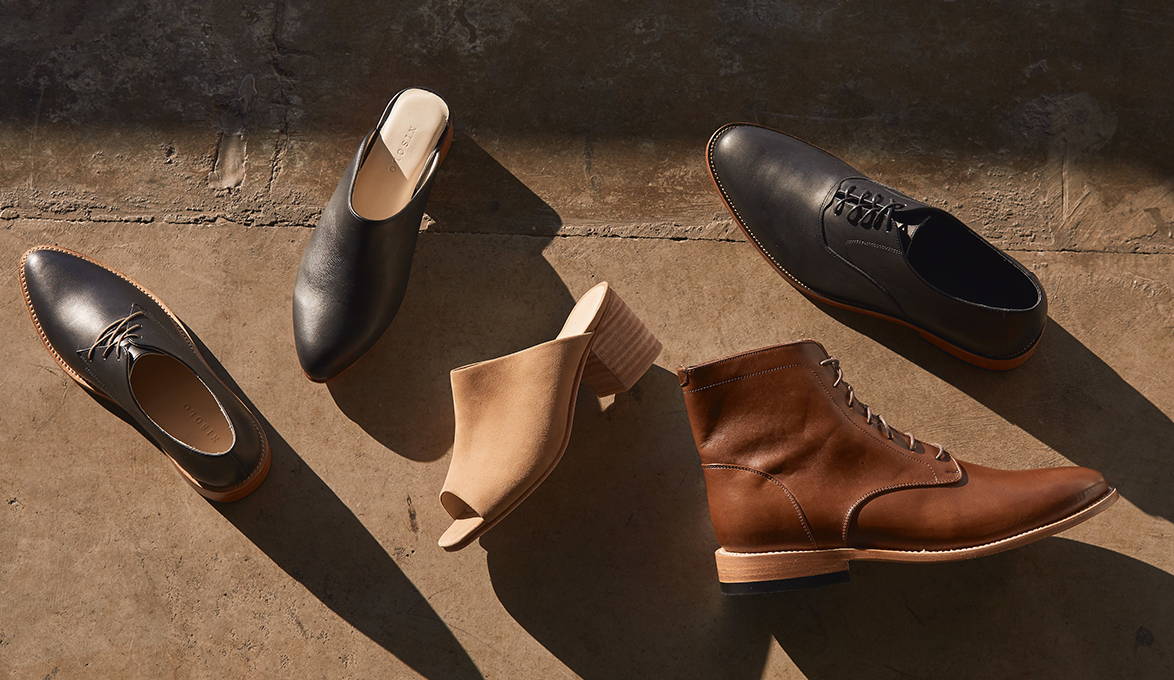 OUR PRODUCT
We source the most natural and luxurious leathers for our products. Each product is crafted by hand, paying the utmost attention to quality, and giving each product its own characteristics. Because our leathers are minimally processed, natural markings and color variations may be present, making each product uniquely yours.
In the same way that we took care in selecting the materials and the careful making of each product, we hope you will continue to nourish and love your products for years to come. By routinely taking them to a local cobbler you trust or caring for them yourself, you will enjoy your Nisolo products for a greater amount of time and significantly increase the product lifespan. Here are some of our ideas for care tips and maintenance products.
By wearing and caring for your Nisolo products, you will notice that they only get better with age, as the leathers develop unique patinas and create the perfect well-loved look.

EASY BREAK-IN STYLES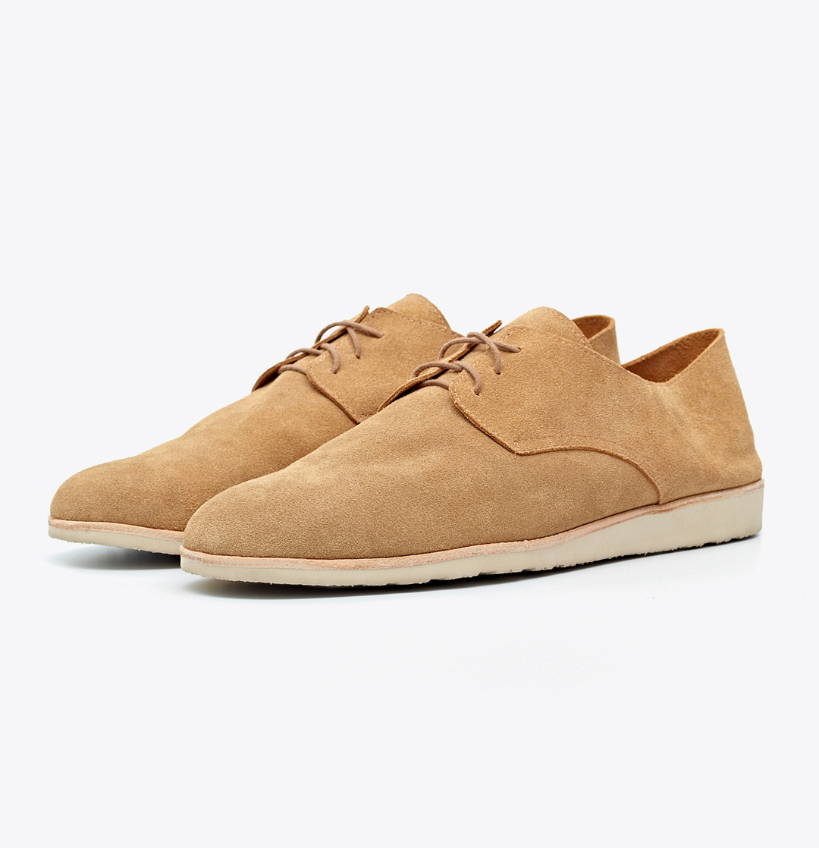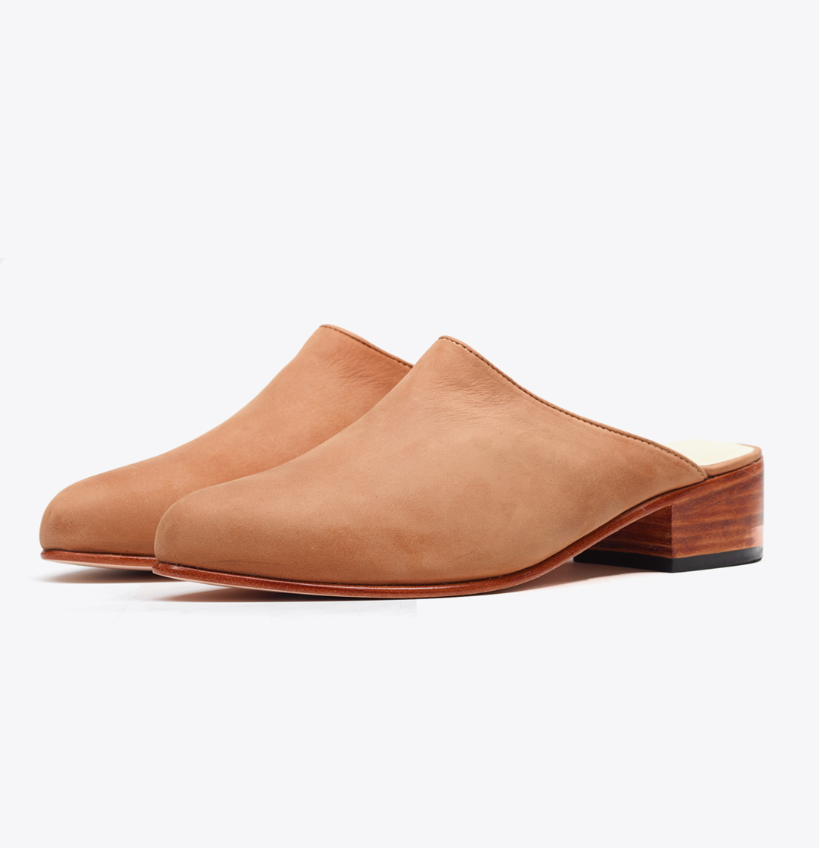 Have questions? Our team is here to help!
Email support@nisolo.com or chat us during regular business hours (CST) Monday through Friday.