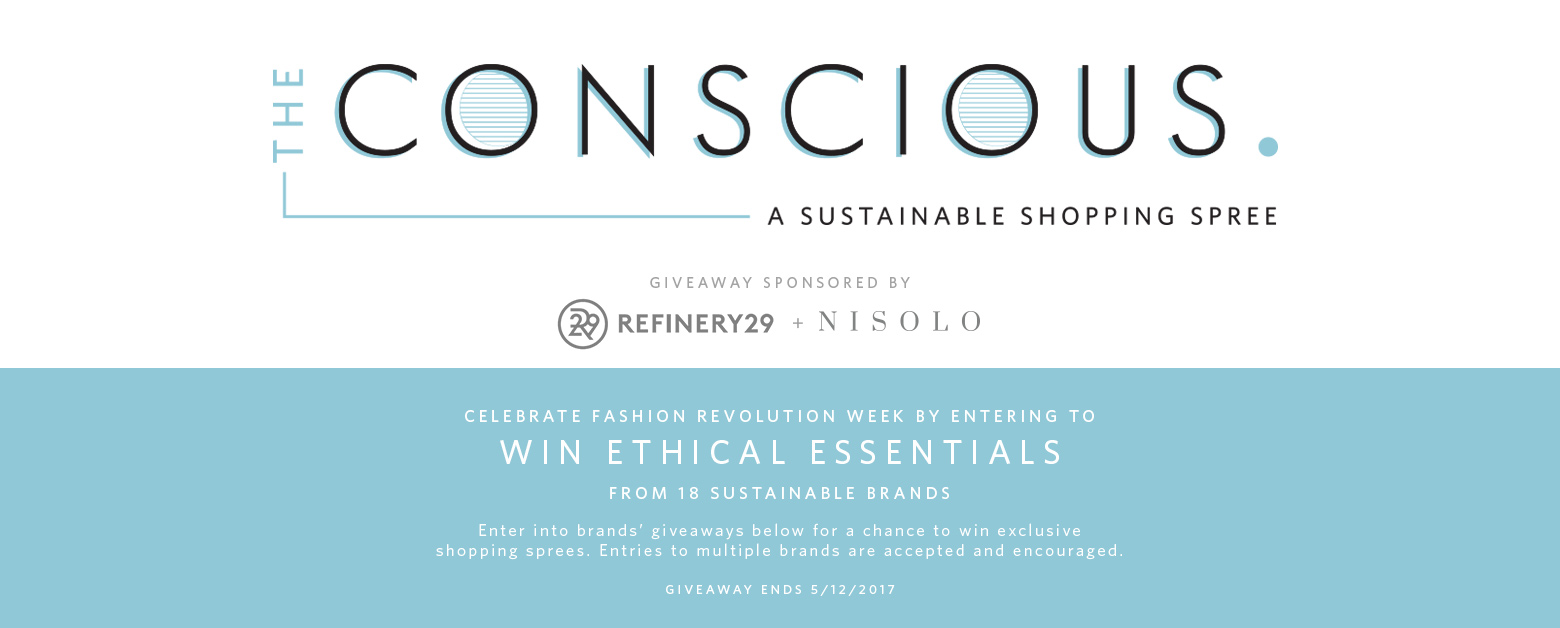 Fashion Revolution Week serves to honor those who lost their lives or were injured during the Rana Plaza factory collapse in Dhaka, Bangladesh on April 24, 2013. This week offers consumers an opportunity to collectively challenge the fashion industry to improve its dangerous practices and to consider who made their clothes. The movement also champions brands that are already making a conscious effort to positively impact their producers, consumers, and the planet. Nisolo is excited to celebrate Fashion Revolution Week with these 18 brands that prioritize social and environmental sustainability and are making it easier to purchase responsibly.
Terms and Conditions:
Winners will be given a digital gift code to be used at the given brand's website. No purchase necessary to enter or win sweepstakes. Sweepstakes open only to persons aged 21+ at time of Entry. By entering into the sweepstakes you are agreeing to the rules and joining the mailing lists of Nisolo, Refinery29, and the brand whose sweeps you're opting into. You can enter to win as many separate brand prizes as you want and will only be entered into the Nisolo and Refinery29 mailing lists one time. You may unsubscribe from these brands mailing lists at any time.