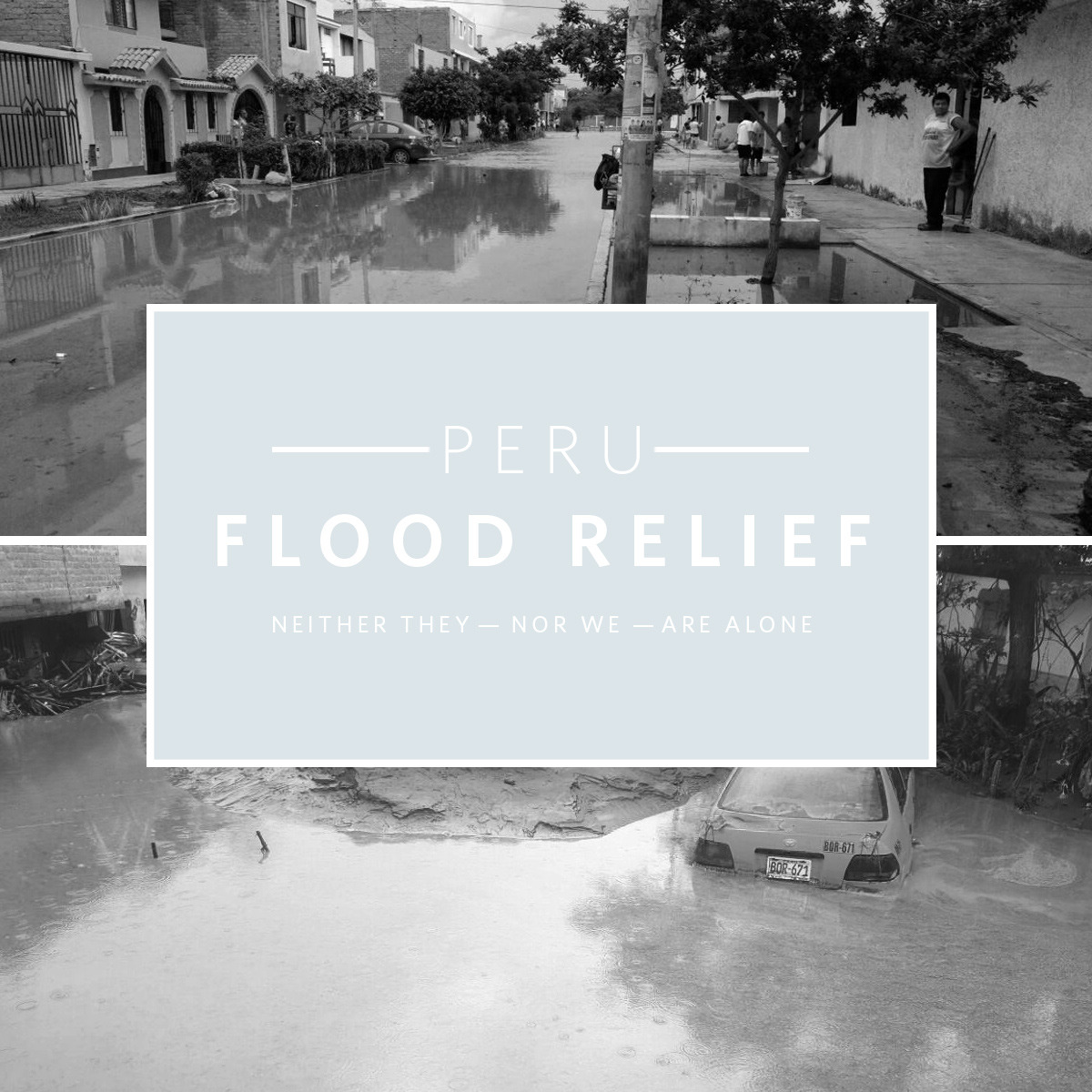 If you haven't heard, Peru is currently experiencing the worst flooding, and subsequent landslides, it has seen in over 30 years. More than 800 villages, towns, and cities have declared a state of emergency including our beloved Trujillo — home to our factory, its producers, and their families. More than 75 Peruvians have been killed and over 100,000 left homeless. Many more are left without clean drinking water and food as supplies dwindle, grocery store prices rise, and bridges all over the region collapse. 

4/5/17 UPDATE
Thank you to everyone who helped raise over $8,000 towards our Peru Flood Relief Fund!

Our producers are feeling the impact of your donations and commitment to restoring the Trujillo community. The unity of our Peru team is stronger than ever before, as we gathered together last weekend to go out and volunteer with the families who were most heavily affected by flooding.
 
Most of our team members have been without running water for weeks, and your donations have made it possible for us to purchase water tanks for families, in addition to food and other instant relief items. We've also had the opportunity to work with a local doctor, Keila, who has volunteered time to visit our producers and their families to offer preventative health education. With so much standing water, dengue and other bacterial diseases have become more widespread. Keila is offering trainings in our factory this week to reduce the risk of infection.

Thank you for your kind and generous donations and for all the love and support you've given to our team in Peru.

Nisolo translates into English as neither they — nor we — are alone.