Explore NYC Like a Local
Our Marketing Coordinator and former New Yorker, Roxi Barron, packed the Canvas Tote on a quick trip to NYC and brought back a souvenir for you (in the form of a relaxed city-guide).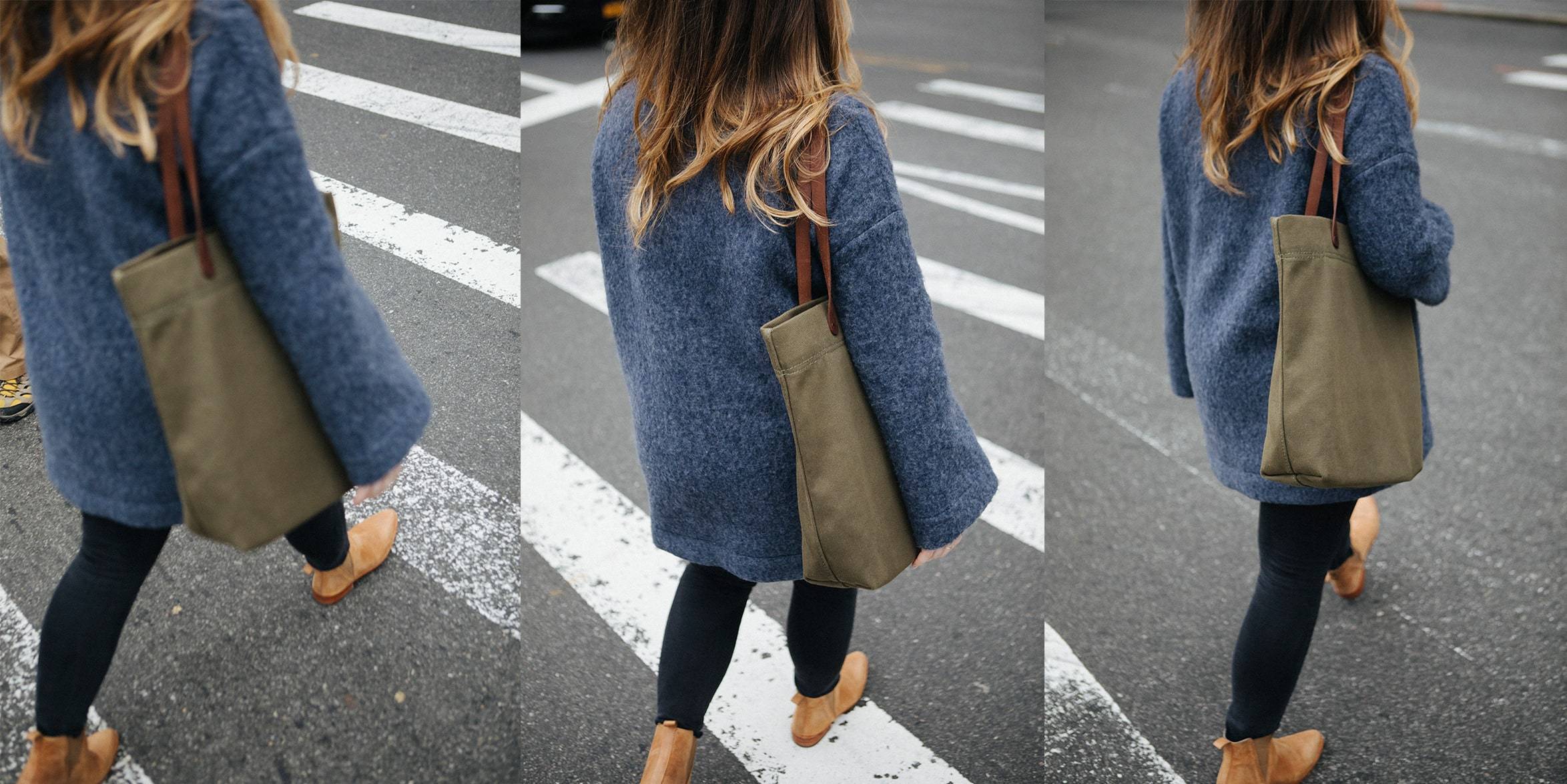 WHAT TO PACK FOR A DAY IN NYC
Your most comfortable shoes. You might think you broke in those oxfords you got two months ago, but chances are they're not ready for hour-long walks in NYC. If your bag isn't big enough for a spare pair of shoes, bring socks.

Snacks. You shopped and now you're about to drop, only for the hostess to tell you there's an hour long wait for brunch. The hanger is about to kick in, and that's when to grab your emergency snack. Then pat yourself on the bag for avoiding the cranky person you almost became. (This isn't just me!)

Something to entertain yourself. Whether it's a book, your headphones, or a deck of cards, you'll want to have something to do while you're waiting on a friend or sitting on a delayed train. If you like trivia, my husband and I would always play 94% to help pass the time.

A spare battery. Not all coffee shops will have outlets for you to charge up. Bring an extra one, so you don't have to frantically walk down several blocks looking for a place to charge your phone.
HACKS TO SAVE TIME AND DO MORE
Act like a local. Download apps that allow you to skip the line at the must-visit spots on your list. Shake Shack, Sweetgreen and Dig Inn are great spots. A ton of locals use Gilt City for deals on restaurants, spas, and more. If you know you're going to stay-in, pre-order on Seamless. Chances are with NYC delivery apps you can get a promo code using the first time. Pro tip: I like to queue up my order before I head to the subway, then when you're close to your stop and you have service, hit "order" so it arrives by the time you've settled in.

Shower elsewhere. If you checked out of your hotel but need to freshen up, try a workout class at a studio you don't have in your hometown. Many places offer a drop-in or first time rate. The plus side of this is that you can use their facilities to shower and get ready, thus skipping a trip back to the hotel. Bonus points if you order food to pick up in time after your class! My favorite way of doing this is taking a spin class at The Monster Cycle, then picking up my salad at Sweetgreen.

Shop early. Shop early, eat later. In New York, brunch doesn't stop until 4pm. Bonus points if you shop during the weekday, it feels like you've rented out the place. I encourage you to shop at local stores that aren't in your hometown. However, most of the bigger stores will ship to your house for free, saving space in your bag and allowing you to wander the streets more freely.

Know your public restrooms. No shame. Here are a few of the best public restrooms in the city. The Ace Hotel Lobby might be the best choice, as it's centrally located and is connected to Stumptown Coffee. You can kill time in this lobby without anyone shooing you away.

Make the MTA your friend. I know that sounds impossible, but there's a lot of useful information that can help you save hours of commuting before you book your hotel or Airbnb. Check subway construction and road closures before you plan your trip. You might think you'll save time commuting in one neighborhood but find yourself surprised when the train shuts down for the entire weekend.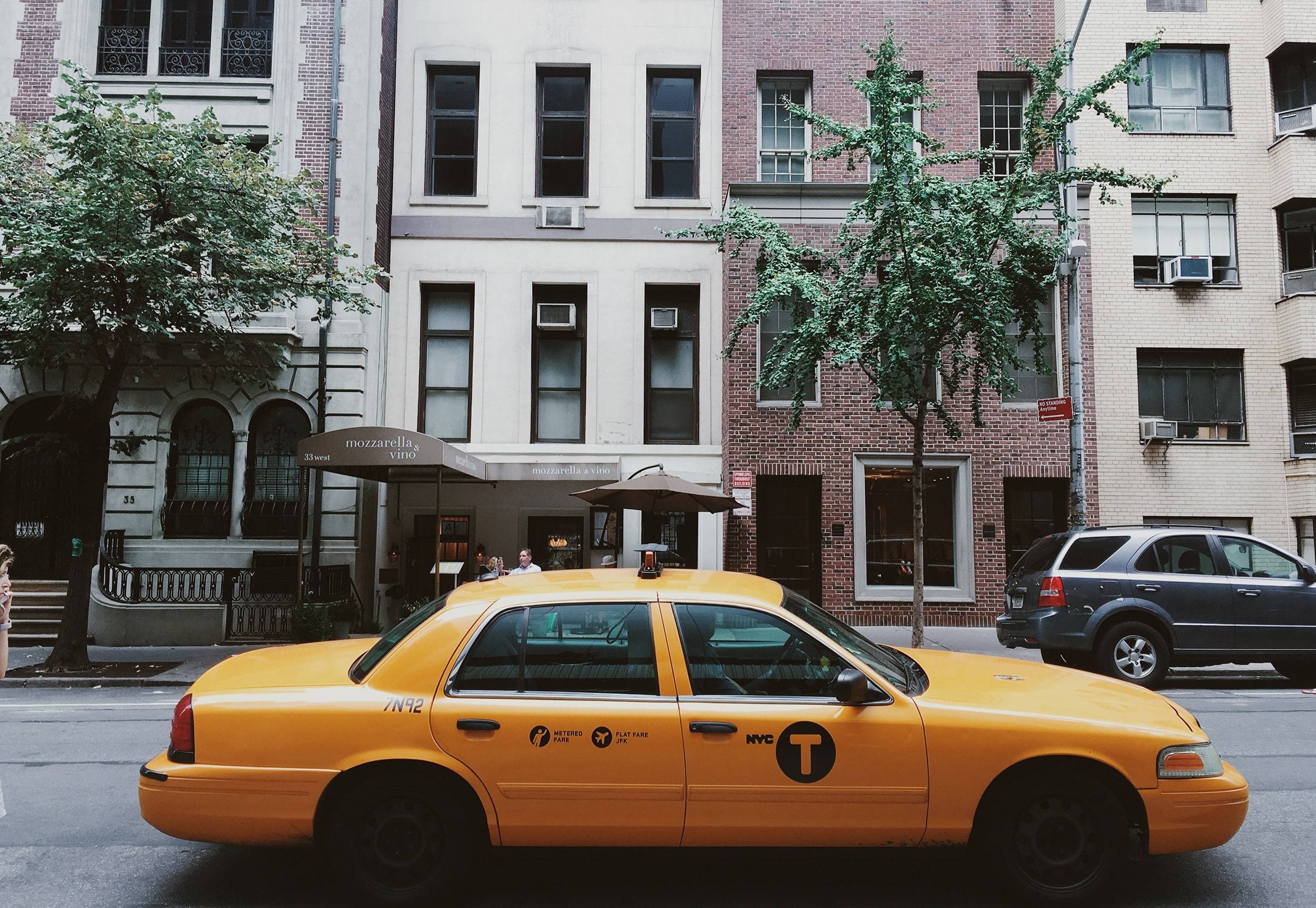 THE PLACES YOU WON'T SEE IN OTHER CITY GUIDES
WHAT I DO WHEN I HAVE A FEW HOURS TO KILL
Sightsee. The best way to get to know NYC is to walk it. You might find yourself at the New York Public Library, or a bench in Madison Square Park. You'd be pleasantly surprised to find that your favorite part of the trip was in the quiet moments walking around or simply people watching.

Leave early. If you really can't think of something to do, just leave early. There's nothing worse than ending a fun vacation with travel stress. Better to be relaxed and on time than running through TSA. That said, the AirTrain to JFK is worth it, only if you have the time.

Sit at my favorite place. Gasoline Alley Coffee is my favorite place to pass the time. Try to get one of the stools facing Lafayette on the NW side, and you'll be fairly entertained by the people (and dogs!) walking by. It's a central location with multiple subway entrances and available taxis, so the only reason you'll miss your flight is if you're mesmerized by the adorable dogs that walk by every 30 seconds.

Go to the spa. Your feet could use some love, and a massage couldn't hurt either! Every month I would visit Eddie D. at Heyday, a non-toxic skin studio that has facial options that will work for any time crunch. I've never been to Chillhouse, but you could get a mani/pedi at Chillhouse and a massage in under 60 minutes if you wanted to. Relax and enjoy a few moments of zen to end your trip.

 
Remember, New York isn't going anywhere. You could spend a lifetime trying to do and see everything, so soak it all in and enjoy every moment.