While most of us are hunkered down at home weathering this thing out, we decided to interrupt our usual product updates and bring you a welcome change of scenery from our recent photoshoot, along with a vicarious dose of Vitamin D.
If and when you need it, consider our photos a brief and beautiful escape.
Join us on a quick getaway to the beautiful Guanajuato state in Central Mexico, where we make many of our shoes.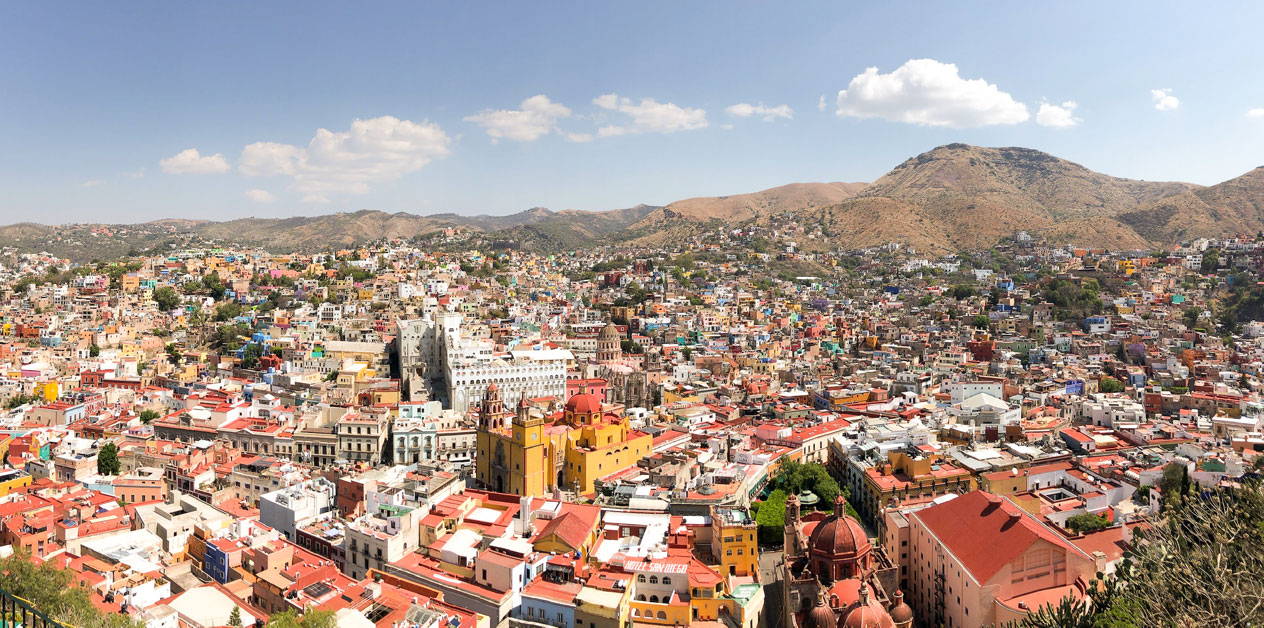 Guanajuato is located in a narrow valley in Central Mexico, which has resulted in unique architecture characterized by winding alleys, Spanish colonial era churches and plazas, and intricately built underground tunnels. The growth of Guanajuato was largely due to the abundance of minerals in the mountains surrounding the city. The Spanish discovered gold in Guanajuato in the mid-16th century, and in the 18th century, Guanajuato was producing approximately two-thirds of the world's silver. The city is also famous for its role in the Mexican War of Independence.
Although we make our shoes and accessories nearby in León, Guanajuato is the state's capital city. We've always wanted to spend time in the old city center and do a shoot here, and a few weeks ago, we finally got the chance to make it happen.
We wanted the shoot to feel warm and genuine, so instead of the traditional modeling route, we decided to shoot a few friends of ours local to the area. They brought a few close friends along as well, making it an energetic and connected experience for everyone.
What emerged was beautiful–we danced in the streets, climbed mountains, shared amazing food, and celebrated the fusion of our cultures south of the border.
For those who are starting to feel a little claustrophobic, we hope you can experience the magic we felt from this trip from our photos and that they offer a nice visual break during these tough times.
The next time you step into the Nisolos you already own or perhaps a pair from our upcoming spring releases, we know you'll bring the lively and colorful energy of Guanajuato with you into your day.