Which Sole Best Suits You?
More soles don't mean more problems.
We broke down the different types of soles and how to choose one that is best for your lifestyle.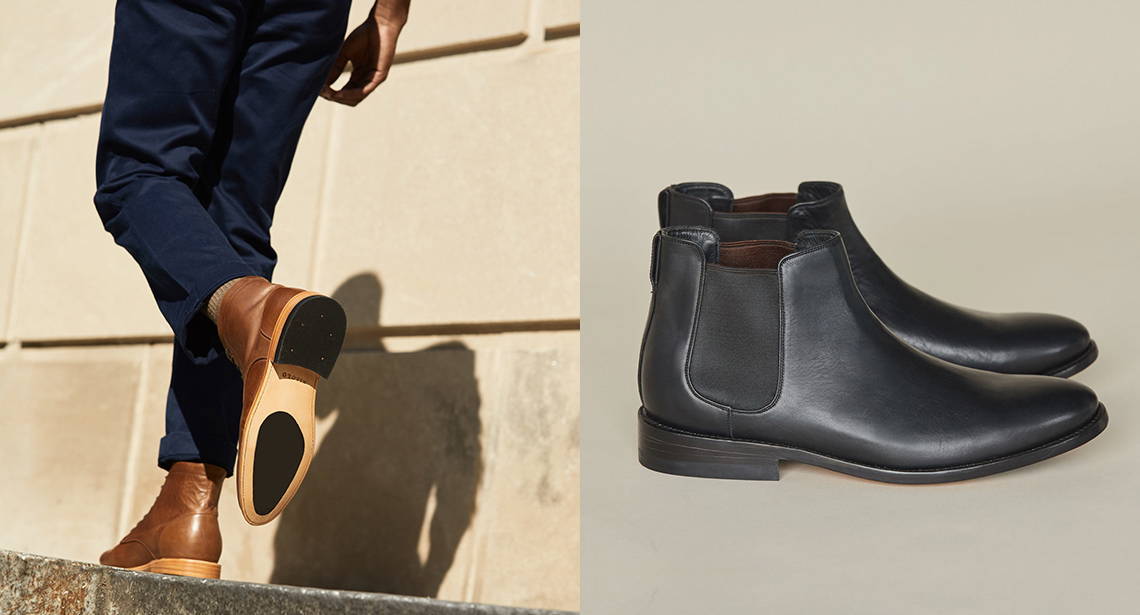 Goodyear Welt Construction
Goodyear welting is the oldest, most labor-intensive, and costly method of construction. Because this type of sole has an added layer of material (the welt) and is assembled using two separate stitching processes, it is more durable and more water-resistant than other constructions, and it is easy to resole. With a Goodyear welted shoe, you don't have to worry about how long the shoe will last. If cared for properly, this type of shoe can last a lifetime! Our ideal wardrobe includes 1-2 pairs of this type of shoe, often including a pair of boots. If you attend multiple weddings and work events every year, you will benefit from this type of construction in your go-to shoe.
 

Blake Welt Construction
Blake welting is a simpler and less expensive construction process compared to Goodyear welting but still allows for an easy resoling process. Everything is attached with a single stitching process, leaving you with a more flexible sole. If you tend to skip all over town or have a more active lifestyle, you might prefer the flexibility of a Blake welted sole. While most Blake welted shoes are less expensive than Goodyear welted pairs, you won't have to sacrifice aesthetics.
 
Vibram Cup Sole
Vibram is the world leader in high-performance rubber soles. Vibram originally made their rubber soles for a more efficient climbing experience in the mountains. The traction on Vibram soles is what a clumsy person's dreams are made of. While we wouldn't suggest scaling Mt. Everest in a sneaker, you could win a race on your grandpa's steep cement driveway with this sole.
 

Vibram Mini Lug
The Vibram Mini Lug is a durable yet flexible rubber sole that is resistant to wear and suited for fluctuating temperatures. This sole is designed to handle any terrain without sacrificing the classic, clean aesthetic you want from a profile view. The Vibram Mini Lug sole has the grip you can count on and won't mark or scuff floors. If you live in a busy city or spend your time outdoors, this sole will get you where you need to go, regardless of the elements.
 

We're here to help! Still torn about which sole or shoe is right for you? Chat us on nisolo.com during regular business hours or email support@nisolo.com, and we'll help you out.