Spotlight on James Kicinski-McCoy
Meet James, a Nashville-based mother of four and founder of the lifestyle blog, Bleubird. She's also co-founder and editor of Mother Magazine, and co-owner and creative director of Two Son.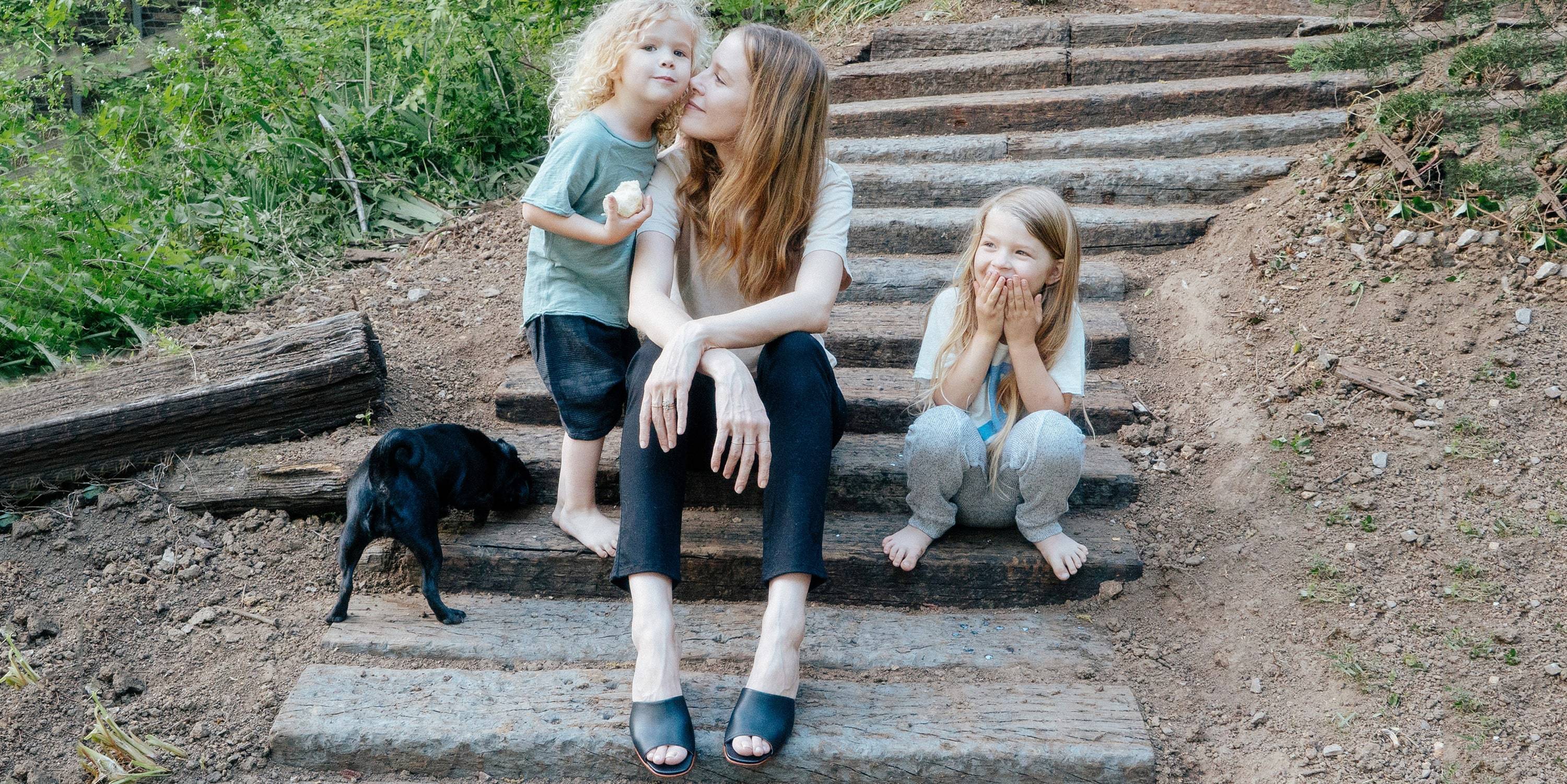 What inspires you?
Music, books, vintage style and clothing, old photographs, travel, my children, my friends—I find inspiration all around me.
Who or what influences your style?
An occasion, comfort, things I love, and my mood really. On a day-to-day basis, I am a simple jean and t-shirt girl, but I love an excuse to have fun and play dress up once in a while.
Why Nashville?
My husband Aubrey and I were living in Texas and wanted a new experience and a change of scenery. We didn't put too much thought behind it and kind of just jumped in head first and we love it here.
You seem to do a good job of truthfully celebrating the joys and woes of parenting. Is there one thing you think is important for every parent out there to know?
One thing, hmmm, that's tough. I think I would pass on the one piece of advice that was given to me years ago that resonated and really stuck out through all of the unsolicited and requested guidance that people have offered to me and that is to speak to your children as you would like to be spoken to.
What's your favorite thing about being a parent?
My favorite thing about being a parent is watching my kids grow like weeds into their own unique and individual personalities. They are all my best friends in their own way and make me laugh and love harder than I ever thought possible.
Describe motherhood in three words or less.
Messy, loud, and wonderful.
What has surprised you about each one of your kids lately.
I have two teenagers, Julian and Milla Plum that are seriously two of the raddest humans you will ever meet. Both are funny, smart, beautiful, independent, and well-rounded young adults. I couldn't be more proud! My 'little kids,' as I like to call them, are adorable, mischievous, hilarious, and the best cuddlers in the land. They are all so different and all equally amazing.
What drew you to Nisolo?
I like the simplicity of the brand and that most of the products are completely timeless and not based on trends. I also love the neutral color pallet and quality construction. And as a fellow Nashville business owner, I love supporting local.