How To Maximize A Minimal Wardrobe Into A Year Of Outfits
We spoke with Bethany from Dearly Bethany, on how she transitioned to a slow wardrobe and how she styled her Nisolos into a unique outfit every day for an entire year.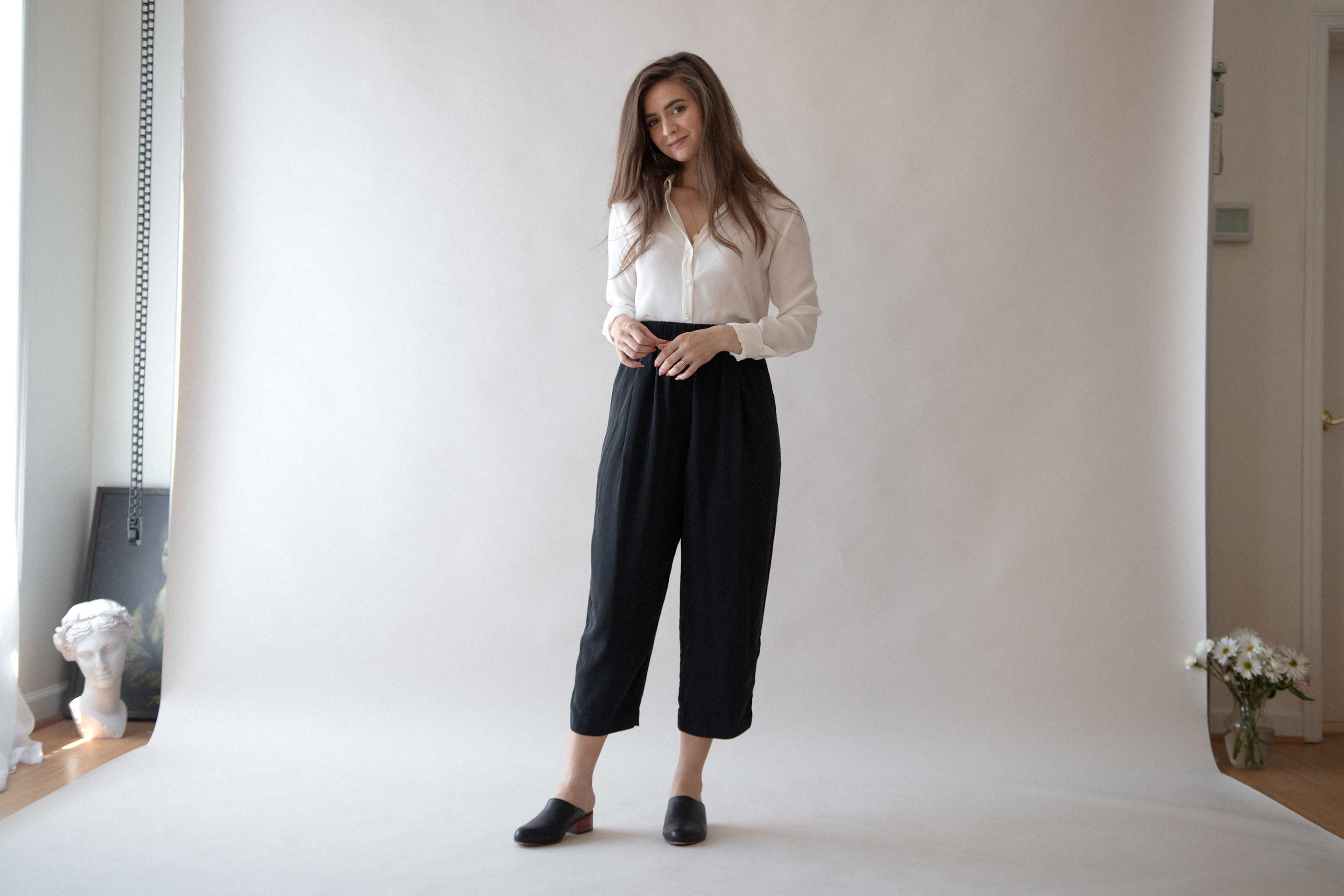 If you follow Bethany on Instagram, you know that she's been on a personal style journey for the past year.
After a year of putting unique outfits together, we wanted to see how it's changed her style and what advice she can pass on to others looking to slow down their wardrobe.
What inspired you to start this challenge?
Last year on May 1, I started my "Year of Outfits Challenge" because I wanted to find my personal style. I needed to find clothing that fit me properly as someone who is petite. I wanted to create a wardrobe where each piece matched each other for a simpler lifestyle. Taking a daily outfit photo is now not only something that is part of my routine, but also something I recommend anyone to do. It gives an understanding of which clothes and colors you feel most confident wearing.
What did you learn about your closet or wardrobe?
Before this challenge, I was so tight with my clothing budget that whenever I shopped I felt overwhelmed. I always felt defeated and lost when I tried on clothes…where to begin, why things didn't fit just right, the price point, the awkward fitting room lighting. I made up my mind to spend this year investing in my wardrobe, finding my personal style. Now, I don't dress like anyone else. I dress like me! I wear a mix of vintage and modern pieces, and I get them tailored to fit just right. I invest in handmade clothes and shoes made by artisans who take pride in what they make, and I take better care of the pieces because of their hard work.

You only have 10 minutes to get ready, what do you wear?
An Everlane silk shirt, the silk crepe Elizabeth Suzann Andy trouser (silk rarely wrinkles), and Nisolo Mariella mules. For jewelry, I always wear Nisolo brass hammered bands, and a gold Pamela Card necklace.
If you could only own one pair of shoes, which style would you choose?
The Dari boots, because they can be worn nearly all year long.
What's one piece of advice you would give to others trying to slow down their closet?
Stick to a color palette. That will make more outfit options overall.
Thank you, Bethany!