Take a journey through shoemaking history to learn about the Huarache sandal's traditional roots and how Nisolo has preserved the iconic style in Peru. (Not to be confused with the Nike Huarache Sneaker.)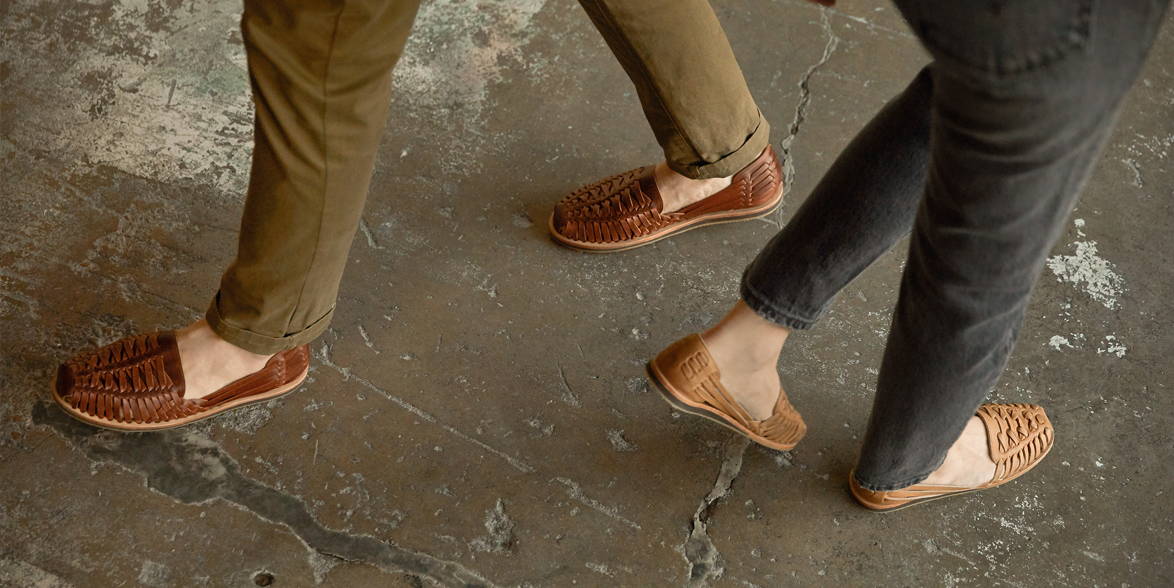 Long before Columbus made landfall in the Americas, indigenous peoples in modern-day Mexico were making and wearing huaraches–elaborate, handmade sandals with a leather upper that's woven with individual pieces through holes pounded into the sole. Traditionally worn by farmers in the rural parts of Jalisco, Michoacán, and Yucatán, huaraches did not succumb to colonization and Spanish influence, but rather, have persisted and evolved as an artisanal craft across Latin America over the last several centuries. (More history here.)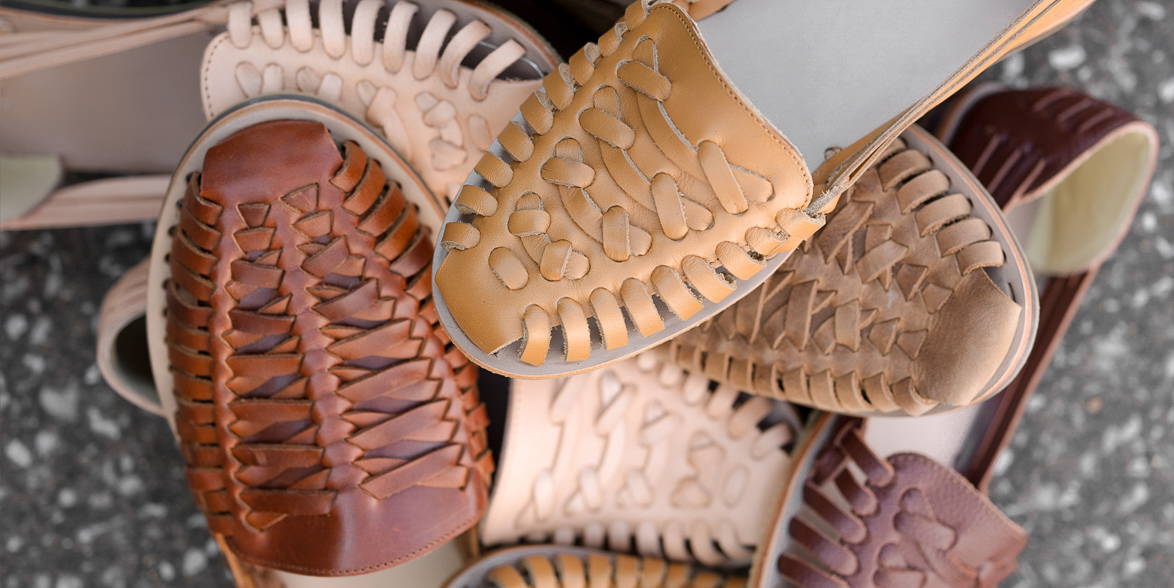 Our CEO, Patrick, first encountered the sandals on a trip to Ecuador in 2011 with his wife, Sally Ward, while he was living and working in Peru with our producers. After purchasing a pair, Sally Ward instantly fell in love with the look of her huaraches. However, as is often the case with huarache sandals, the sizing was a bit off, the sole was not great quality, and the design needed some refining in order to meet everyday needs on the go. This inspired Patrick to develop a more functional prototype with Willan, Nisolo's first producer and current Supervisor of Lasting and Finishing in our factory in Peru. The hope was to leverage the beauty of historic design and combine it with functional upgrades such as a crepe rubber sole and foam midsole material and re-enforced support for better durability and fit.
To say that our Ecuador's production process is intricate and demanding would be an understatement–250 individual steps are required, and 22 people within areas ranging from leather cutting to packaging interact with the product before its completion, which can take up to an entire day. Though intense, the Ecuador is actually one of our producers' favorite shoes to work on. In Willan's words:
"For us, making the Ecuador is an art and a passion. It is a craft we carry in our being that allows us to enjoy everything we do every day… We hope that with this product, our customers can feel that passion and love from our Peruvian hands. Making the Ecuador is a part of our lives, a part of our love, and a part of our gratitude because we owe it to all the people who in the end, after making the product, buy the product to be able to sustain and help our families. [Our customers] help all of us through creating jobs, which provide our families with the opportunity to receive an education, and the ability to make improvements that enable us to position ourselves in the direction we want to go."
The real impact that is occurring within the Nisolo community is a result of the effort and decisions our producers make. And because of you, our customers, we're able to sustain a centuries-old shoemaking industry in Peru that's been diminishing due to low-cost imports driving down prices in the local market–to date, nearly 30,000 shoemakers in the community have lost their jobs, and local shoe sales have been down 50% compared to previous years. Through your purchases, our 100% Peruvian team guarantees consistent work with living wages and is reviving the shoemaking industry its community is famous for.
Recognizing how our purchases impact people and their culture is important. We can start by asking ourselves, "What is the historical context of this product? Through purchasing this, am I supporting the people and culture responsible for its creation?"
Your enthusiasm for our Nisolo Huarache plays an important role in supporting jobs in our factory in Peru as well as our partner factories in Mexico and preserves a beautiful tradition throughout Latin America. For that, we're grateful.