What Is Natural Vachetta Leather?
Learn what makes one of our favorite materials so unique and how you become part of the aging process.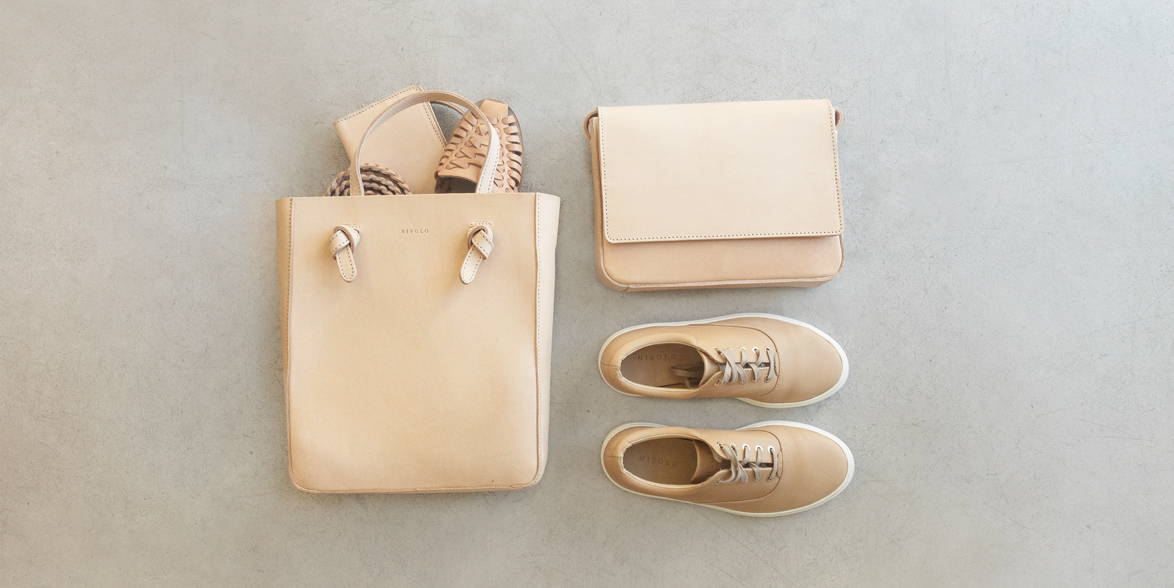 What is Natural Vachetta leather?
Natural vachetta is a vegetable tanned, untreated cowhide leather that has not been dyed or preserved with any artificial processes or chemicals. Due to its natural state, Natural vachetta will not remain the same. Over time, it will develop a beautiful and unique patina, the natural darkening of the leather from exposure to the sun, natural grease, moisture, and sweat from your hands.
Since the beginning of time, leather has been used for footwear, clothes, equipment, and everything in between. But when it comes to our favorite vegetable tanned leather, Natural Vachetta is relatively new to the fashion industry.

---
During medieval times, vegetable tanning gained importance as the "Arte dei Cuoiai e Galigai" guild in Florence began to perfect the craft and established a leadership position in the leather manufacturing industry, controlling arts and trade in the region.

In 1985, Vachetta leather began to gain in popularity when Louis Vuitton featured the material in their first leather line. Vachetta leather is incredibly soft to the touch, used in the trimming, handles, and seams for luggage and bags.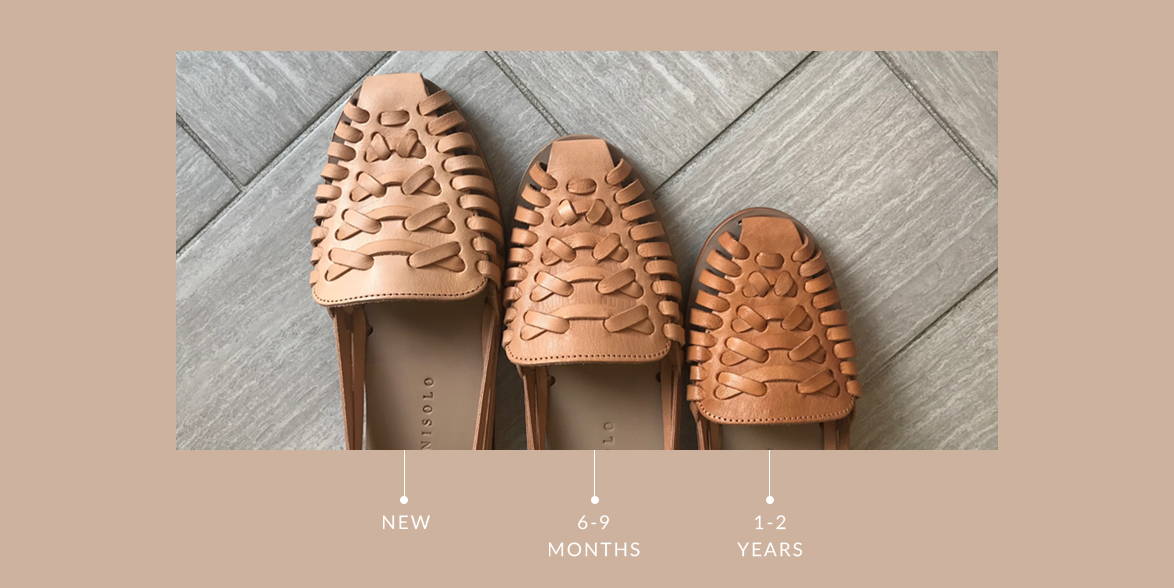 Natural Vachetta will not remain the same.
This is why we love it. Early patinas may look similar to a honey golden tone within a year, and with added time and exposure to the elements, will transition to a copper hue. Just like how the lines on our faces are a result of years of love and laughter, natural vachetta leather will only become more beautiful and unique as time goes on.
As long as you take proper care of your vegetable tanned products, they can last a lifetime. Natural Vachetta's durability allows you to consume less and enjoy the material through the years.