Spotlight on Raymond Nyamodi
Meet Raymond, a Nisolo artisan from Kenya. Every piece of jewelry from Nisolo is handmade by Raymond and his team of metalsmiths in a village just outside Nairobi.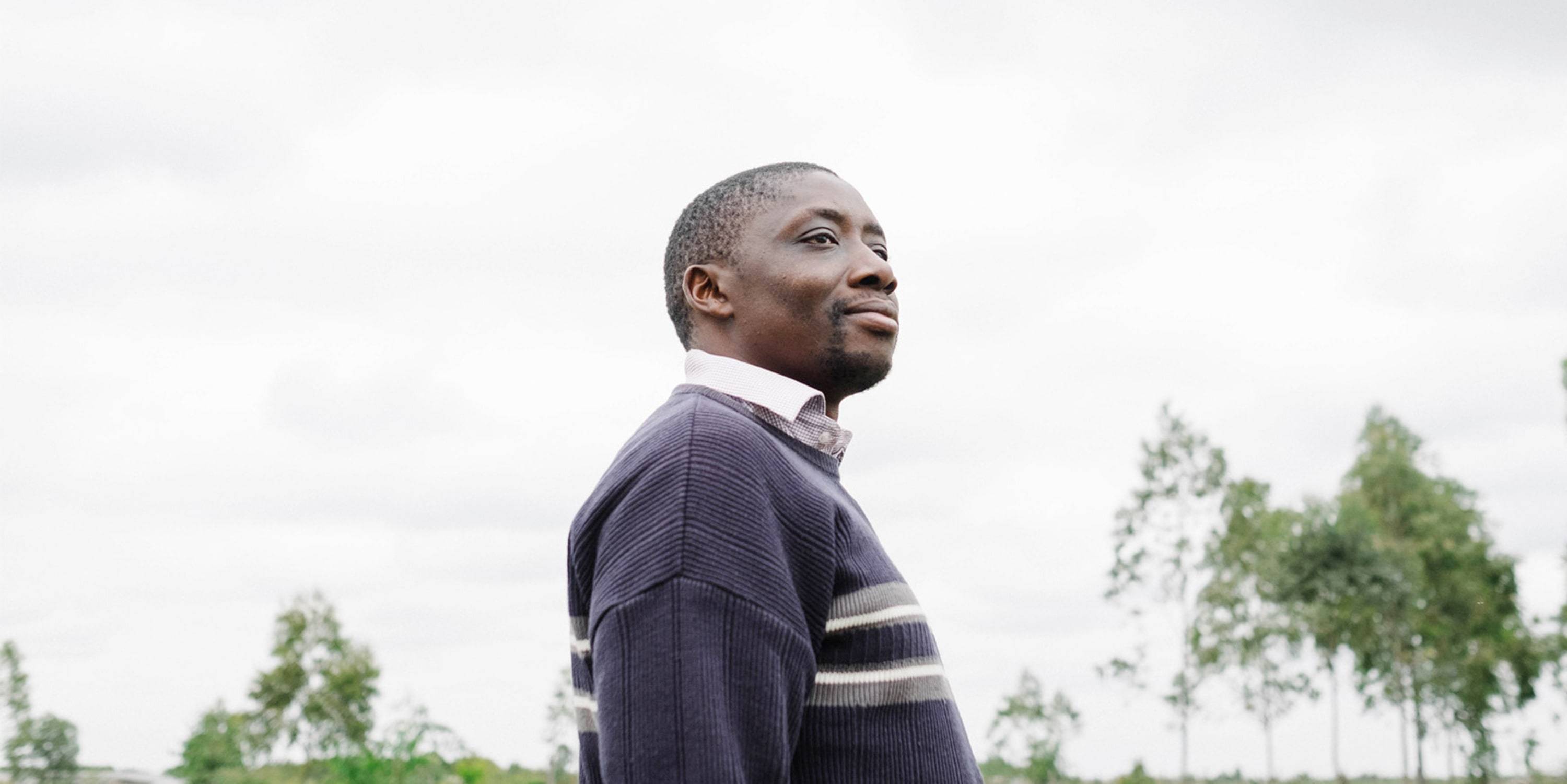 Q: How did you come into this work?
A: I was born in Nairobi, but I grew up in Eldoret. That's where I went to school. I knew quite early that I would be in the field of art, around the age of nine. But after I studied and graduated high school in the '80s, I wanted to study fine art. Back then, in Africa, that was taken as a joke. So I went into accounting and worked for a month at an auditing firm, where I met Alan Donovan (cofounder of African Heritage), who eventually asked me to help run his workshop. And that is how I luckily found myself into art again. That was in 1993. From 1993-2003, I was employed, but then his company was nationalized and I opted to leave.
Q: What parts of jewelry making inspire you the most?
A: The process of filing brass from a mold to a finished product.
Q: How would you describe yourself as an artist?
A: I am an artist but I am still yet to define this in my own words. But I know that I create; I come up with an idea and just make it.
I can also replicate; I can see something and produce a copy of it.
Q: What gets you up in the morning?
A: Other than waking up to earn a living? Just to produce and see somebody satisfied is my driving force.
Q: How did you learn and grow a passion for this work?
A: The learning was on-the-job training from my previous employer. The passion comes from seeing my product being worn, that gives me a drive to continue doing this work.
Q: How does it make you feel to know that ten years ago, your work was sold only in the local market, but now it is sold internationally and your products are being worn all over the world?
A: It makes me happy and inspired to continue producing, though age is also catching up to me! But very happy.
Q: Outside of jewelry making, how else are you an entrepreneur?
A: I'm a dairy farmer at my home in Eldoret, and I also do a little maize farming. I try and go there once a month, and I have a full-time team there as well.
Q: What brings you the most joy?
A: I am very joyful when watching sports, especially track and field. I used to run a lot –– actually, I represented Kenya in the 90's, in the All-African games. I placed third in the 800-meter race.
Q: What impact does your workshop have on the local economy?
A: It is hard to measure but it contributes through indirect benefits such as sourcing from local suppliers, moving my employees to Rongai where they rent apartments, and buy lunch from a nearby kiosk.
Q: What role does the artisan craft industry play in Kenya's economy?
A: In the Kenyan economy, art is still quite informal, but if you realize that 70% of the population is informal, art is probably 10% of that. The industry mainly consists of many small teams of five people maximum, which makes the industry extremely competitive.
Q: What do you envision for your new land?
A: I see my workshop and a staff quarters, such that it can sustain itself with no rent payments so all the income we generate can be invested back into the workshop and employees. Even if I am not there, things can continue. This can be a legacy I will leave behind.
Q: Who do you admire?
A: There are many people. Here in Kenya there is a jewelry maker named Patel Ramji. If I have a problem, I always go to him. He is a walking encyclopedia, a friend, and mentor. There is also another jeweler in the US named William A. Cannon; I've read some of his books and he has been an inspiration of mine for casting and metalwork.
Q: What is your favorite piece you've ever made?
A: There's a necklace I made using a stone called Tsavorite and I set brass around the stone. I put it on commission at the Hilton Hotel for 30,000 KSH ($300 USD), but I was not confident in the piece. It sold out in 2 days!
Q: What are the best words of advice you've ever heard?
A: "Patience," and, "Shortcuts don't work."
Q: Where is your favorite place to unwind & relax?
A: Malindi, for the breeze and the sea.
Q: If you could be face to face with the people buying your jewelry, what would you want to say to them?
A: 1. These pieces are handmade by a team.
2. What you're seeing puts food on people's tables and sends children to school.
3. This work takes time, patience, and skill.
4. Continue buying to keep supporting us. By that, we don't go asking for aid and can live honestly.