Like many, we've spent the last week pausing to listen, learn, and create space for Black voices as we and members of our communities called for long-overdue change. We witnessed millions gather in unity to protest Black oppression and systemic racism.
We're asking ourselves, "How can we do our part to truly keep the progress going?" 
At Nisolo, we believe change starts with each one of us individually, and can't be addressed simply in one email or social media post. However, we knew we needed to speak up and take action because as a business, we've benefited from white privilege.
With that awareness, it's important to educate and ask ourselves tough questions. We've always valued transparency, honest conversation, and authentic connection and are leaning into one of our core values to drive long-term change —"mejorarse siempre"— or continuously improve.
As a start, we're taking the following actions:
1. Committing to on-going monthly donations to Black Lives Matter and Gideon's Army of Nashville.
2. Acknowledging the importance of our headquarters location, a historically Black business district in North Nashville. We'll seek counsel from local leaders and community-led organizations on how we can better serve our neighbors.
3. Shifting our focus from strengthening diversity and inclusion to actively creating an anti-racist culture. As part of that commitment, we plan to recruit and hire more Black people at all levels of the organization, and partner with more Black influencers, models, and photographers.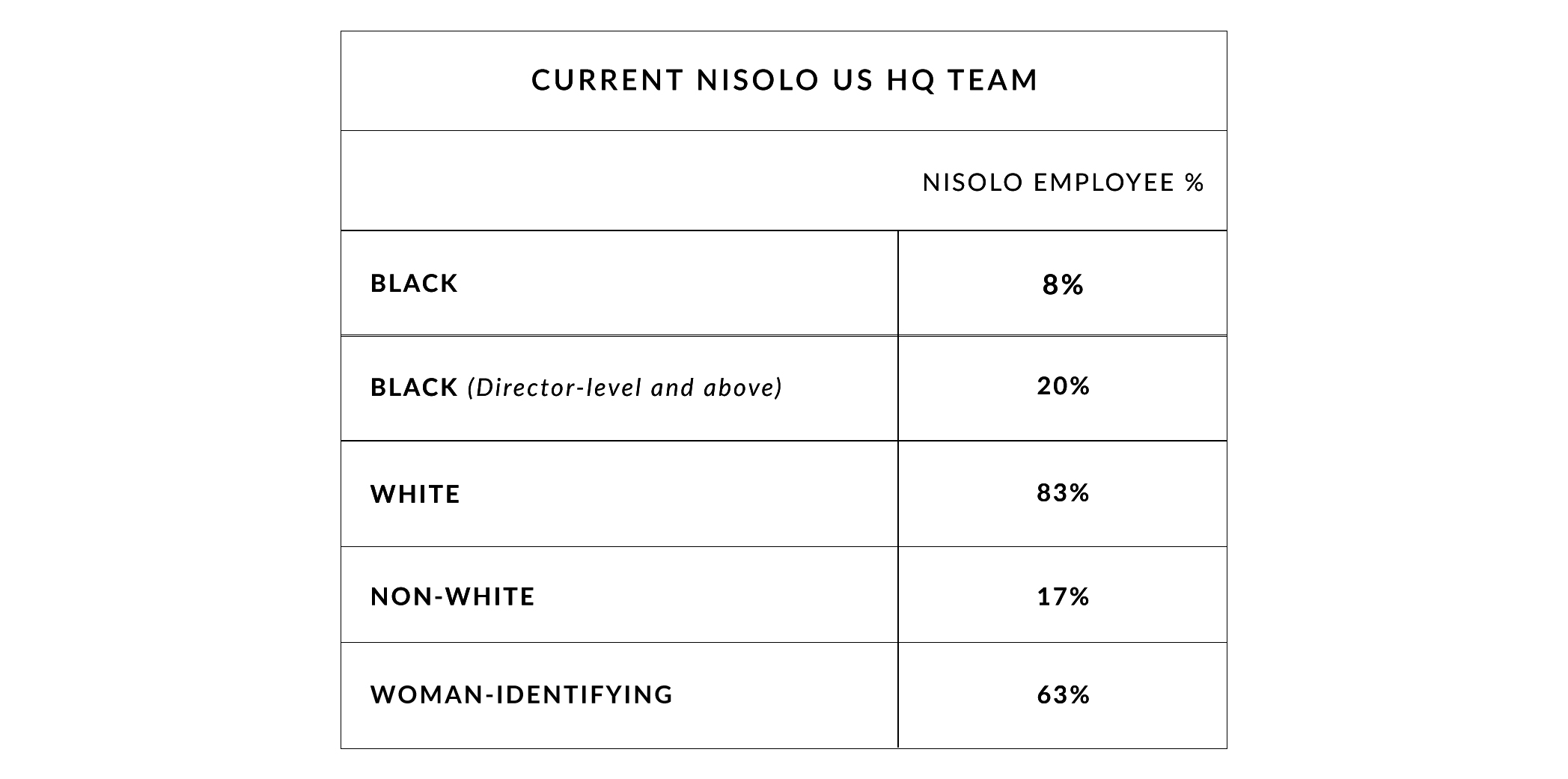 4. Hosting on-going workshops surrounding anti-racism with our entire team, effective immediately. These meetings will be a platform to have the important conversations needed to make progress individually and organizationally.
5. Expanding our Ethical Marketplace to partner with more Black-owned businesses that design and sell ethical and sustainable products.
We know this is just the beginning and that we can do better as we work to add more action steps in this plan. If you have suggestions on people or businesses we should be supporting, please email resources to blacklivesmatter@nisolo.com.