Lately with Josh Blatchford
Nisolo UX/UI designer, Josh Blatchford, shares what he's into lately from jeans to a chance encounter with a deer.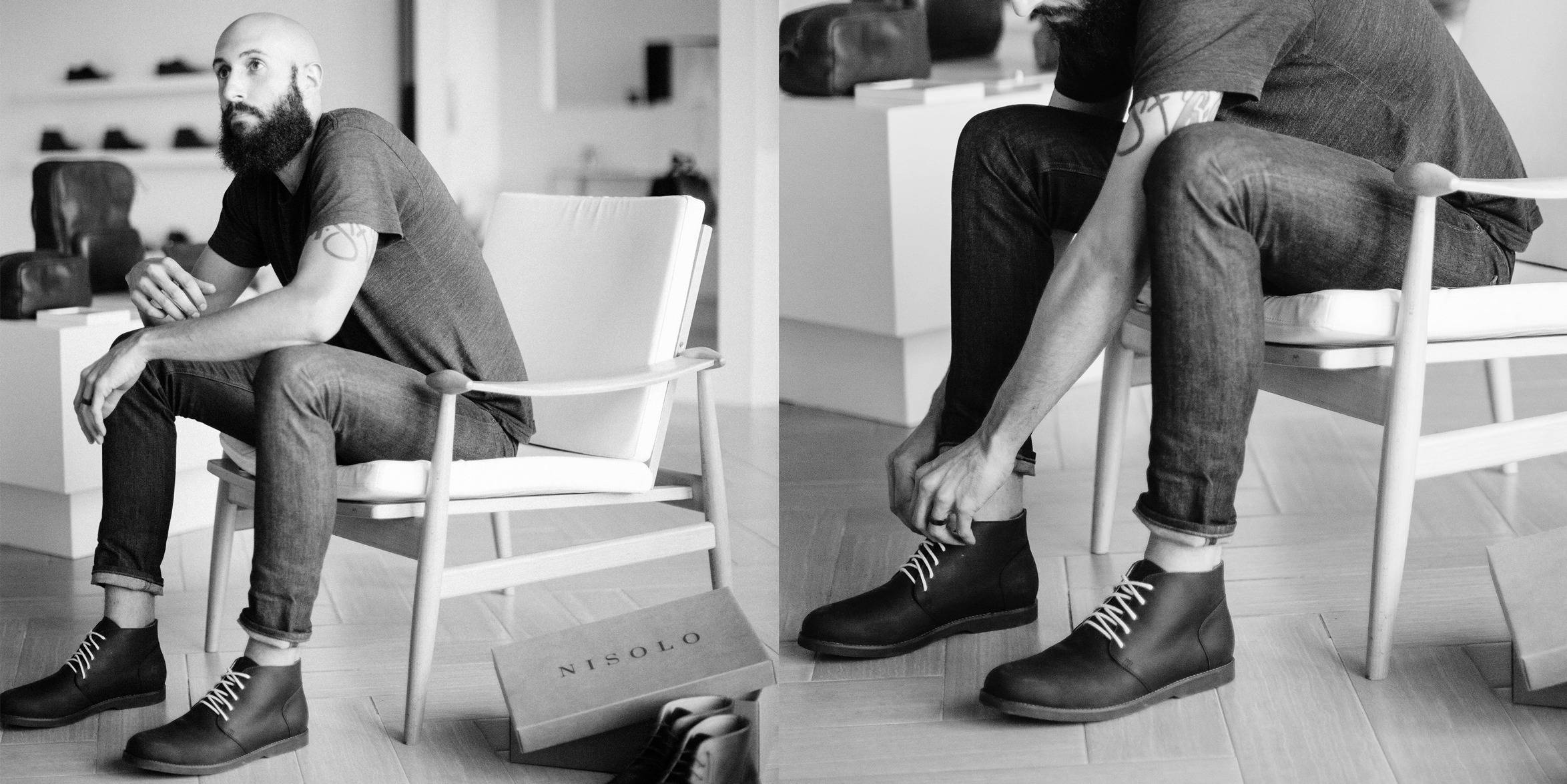 What are you listening to?
There are two podcasts I'm obsessed with right now. How I Built This and Design Details. Both are easy to put on in the background and be inspired by likeminded people hauling ass doing what they love.
What book have you been recommending to friends?
If you haven't read Shoe Dog yet, just do it (see what I did there?). I know everyone else is telling you to read it too, but it's worth the time. Trust me.
 

What's your go-to shoe right now?
Outside of my Nisolo Chavito Chukkas and Lockwood Boots that I literally wear every day (and just get better with age.) DSTLD Jeans have been my go-to since early 2016. Ethically made in LA (duh) for a reasonable price. Their fit is so perfect that I may be buying every color, so people think I actually do laundry.
Have you seen anything recently you can't stop thinking about?
Watching my Rhodesian Ridgeback, Nala, bolt after a deer she saw in the woods. Rhodesian Ridgebacks were bred to be hunting dogs, and I wasn't sure what she would try to do. My panic quickly turned to laughter when I realized she wasn't trying to attack the deer, but play with it! The deer barrel rolled across the yard and ran off with Nala following in her playful prance.