Lately with Jedidiah Jenkins
Writer, coat-tail rider, and world abider Jedidiah Jenkins shares what he's been into lately from podcasts and travel to last year's eclipse.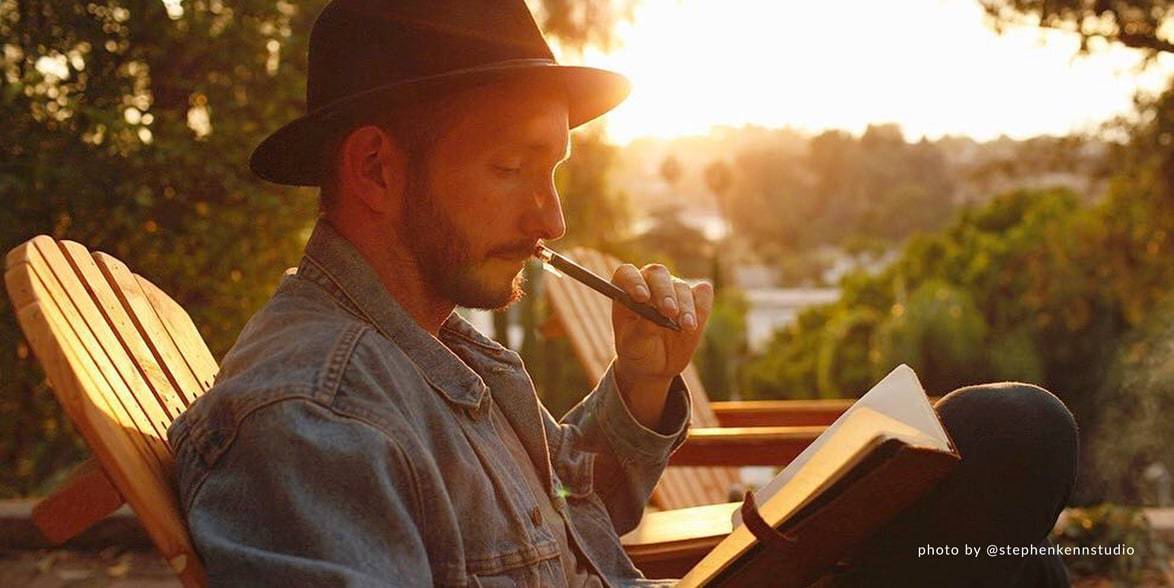 What are you listening to?
The Daily podcast, from the New York Times. The host, Michael Barbaro, somehow delivers in depth reporting and compassionate storytelling, expertly produced, every single week day. It is astonishing and helps frame my mind each morning to survive the day.
Is there a book you can't stop thinking about?
Jonathan Haidt's book, The Righteous Mind has changed my life. It's the study of why good people can so often disagree about politics and religion and it has reshaped the way I see everyone and everything.
What are you traveling with?
I use my Nisolo Leon Weekender all the time. I am a weekend warrior and make short trips constantly. It isn't too big or too small. It is my companion and my friend. I also wear my Cortez Mid Top Sneakers almost every day. And I make sure to bring them to NY because they are the most comfortable and I can walk for days in them.
What's something remarkable you witnessed in 2017?
The path of totality aka the eclipse in Nashville. It is, no joke, the coolest thing I've ever seen. I am now a bona fide eclipse chaser. I've already lined up a trip to Argentina in 2019. Once you see it, you are drawn to it again like a calling.