How To Measure Your Foot
Finding your perfect shoe starts with knowing your exact size. Use our foot measurement guide to shop your next pair with confidence.
Online shopping can be risky if you don't know your exact measurements. We put together a quick and easy guide to measure your foot so you don't have to worry about your pair being too small or too big upon arrival.
PREPARE
You'll need a piece of paper, something to write with, a hard floor, a ruler (or measuring tape), and a wall.
Wait until the afternoon to measure your foot, as feet tend to swell throughout the day.
If you'll be wearing socks with your shoes, measure your feet with the socks you typically wear. If you won't be wearing socks with your shoes, measure your bare feet. We suggest taking both measurements, as this will be helpful to reference when you're shopping for different styles of footwear.

For the most accurate results, stand up straight with your weight equally distributed when measuring your feet (tip: it will help to have someone assist you).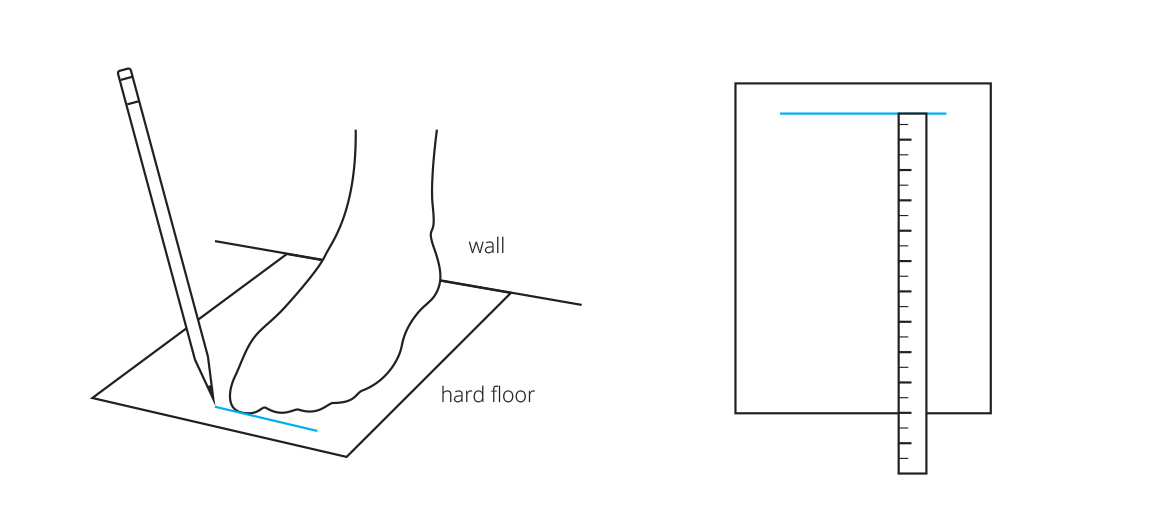 STEP ONE
Place a piece of paper on a hard floor with the edge along a wall.
Stand on top of the paper with your heel against the wall.
Draw a line to mark the distance from the wall to the tip of your longst toe. It's best if someone else is able to mark the paper for you, allowing you to stand up straight.

STEP TWO
Measure the distance from the edge of the piece of paper to the line that you drew to get the length of your foot.
STEP THREE
Keep your measurements somewhere you can easily find them, like the notes app on your phone or laptop. This will be helpful to reference when you're shopping or when sending a hint for someone else to shop for you.
 
STEP FOUR
When browsing on Nisolo.com, scroll down on each product page to find the sizing chart. Cross reference your measurements with the chart to confirm which size is right for you. Due to the handcrafted nature of our shoes, our sizing charts are unique to each style. We recommend reviewing each sizing chart to find your best fit.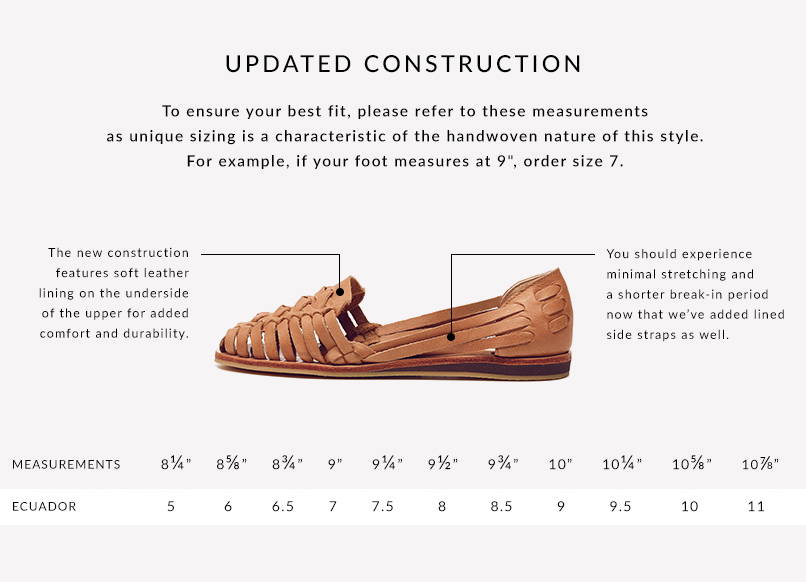 If you're still unsure about your size, our Customer Experience team would be happy to help!
Email support@nisolo.com for assistance.